Moxsh Overseas Educon IPO | Moksh IPO Open Date & Details
by MOXSH Overseas Educon Limited
Moxsh IPO: All about India's 1st Profitable Edtech Company going Public!!
The education market in India is expected to amount to $225 billion by FY25. The company, namely MOXSH Overseas Educon Limited, under the brand name MOKSH. Moksh is India's 1st profitable career counselling and Ed-Tech company. Moxsh IPO is launching on December 21, 2022.
We are here to tell you how we grew in the last 10 years to become India's 1st profitable Ed-Tech company, what current business and strategy innovations adapted, and the company's future plans! It's always recommended to do an in-depth analysis of the industry and the company before investing in it.
Let's do a quick overview of MOKSH, Moksh IPO and the market opportunity that it addresses. There are 2 markets in which MOKSH operates currently where huge growth is anticipated, namely Study Abroad and Medical Education.
Introduction to MOKSH's Study Abroad Division:
Due to the lack of quality education infrastructure in India, the high cost of education in good institutions, and the difficulty of getting admitted to esteemed institutions due to massive competition among students; the students are pushed to follow a career that was not their original goal.
The primary mission of MOKSH is to impact the student community who are clueless about their need to plan their career at a higher education level after schooling. MOKSH is based out of Mumbai and started its journey with a focus on young Indian students who aspire to pursue medical studies (MBBS Abroad) either from India or overseas.
Over the last decade, MOKSH has become a market leader in the space of medical studies abroad and this has helped us to launch Moksh IPO. However, the career problem persists since the exit exam, namely FMGE to get the licence to practise in India, remains a considerable problem that MOKSH solves for its students via MOKSH Academy.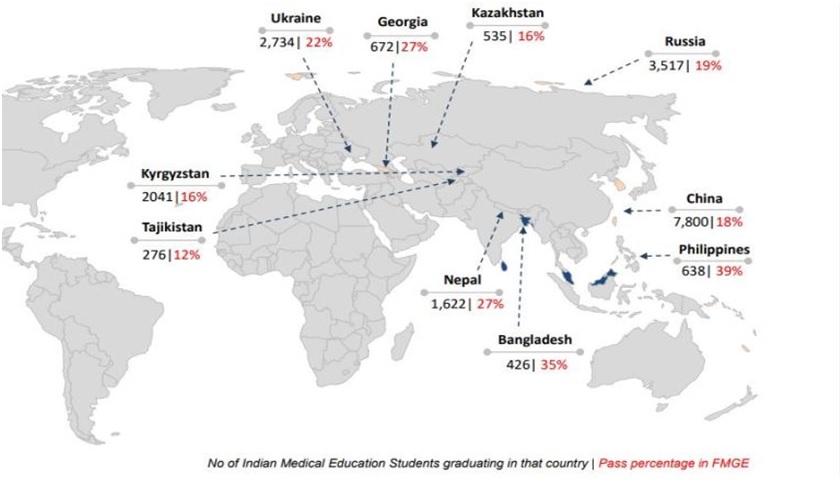 Above is the data showing, number of Indian medical education students graduating in that country.
Moksh has expanded its career counselling services with an option to study abroad in engineering, business, economics, sports management, fashion, agriculture technology, data science, machine learning, artificial intelligence, and many more!! Would you like to study in Europe at the same cost as in India?
Introduction to MOKSH Medical Education Division:
MOKSH Academy
has successfully developed unique technology allowing students to prepare for various examinations.
Currently, the focus is to provide solutions with live class, Q-Bank, Test platform, and analytics with performance tracking capabilities for the students accessing the platform. As per the rule of the National Medical Commission (NMC), the students returning after completing medical courses abroad must qualify for the FMGE / NEXT exam to practise in India. Further, if a medical student wishes to settle down in the USA, they need to prepare for the USMLE Step exams required to be cleared within the undergraduate course.
MOKSH Academy provides access to highly reputed quality faculties, mentors, and a doubt-solving support team that provides services entirely online in 6 different countries for these exams. Being an extremely niche market, there are very few quality test prep solutions providers for these exams. MOKSH Academy is one of the leading ones today.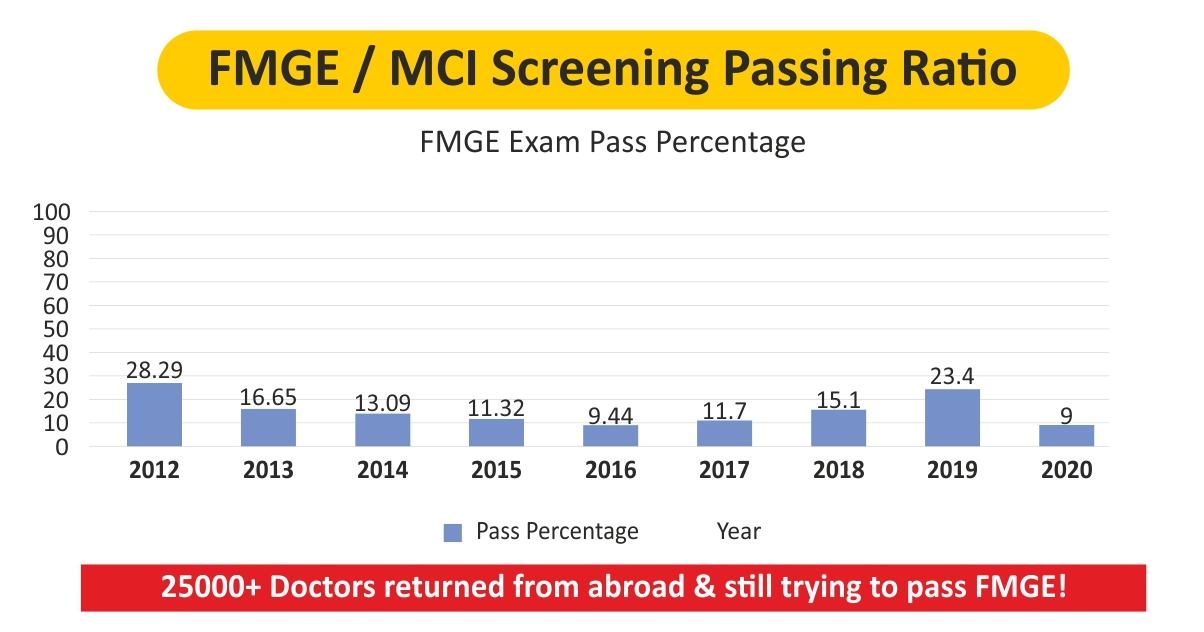 The same technology platform can be utilised for any other test prep or learning process such as foreign languages, IELTS to prove English language proficiency, GMAT for a masters program to go in English speaking countries, NEET UG exam for a medical seat in India, OET for the healthcare workforce, NCLEX for nurses, etc., through these courses, are not yet launched in the market by us. Imagine the potential of this single technology allowing millions of students to prepare for different destinations!
Overseas Education Market Opportunity
According to the report by
Reseer
, approximately 1.8 Million students are expected to spend US$ 85 Billion to study abroad!
With rising income in India, students are looking for better educational quality and career options, the flow of Indians going abroad to study is constantly growing to be 2nd largest in the world after China. In 2023, Indians are expected to become the largest community to study abroad due to the COVID situation in China!
As per a report by Leap and Ipsos, there are three critical reasons for studying abroad: superior quality of education and lifestyle, Global Career opportunities / Global Advancements, and better salary.
In foreign countries, the focus is on conceptual/practical learning. Learning new skills, building a diverse network of people all across the globe, and becoming independent were a few other reasons.
Here are a few shocking reasons (as per a report by Leap and Ipsos) why Indian students prefer overseas education.
55% of Indian students believe that overseas education helps in learning new skills.
53% think that they'll build a diverse peer network/global connections
51% of aspirants believed that overseas education would make them independent.
47% believe that it immerses a new culture.
39% of Indian aspirants choose it because of its effective course structure.
Among all countries, the UK, the US, and Canada are the top 3 preferred countries by Indian students for their higher education.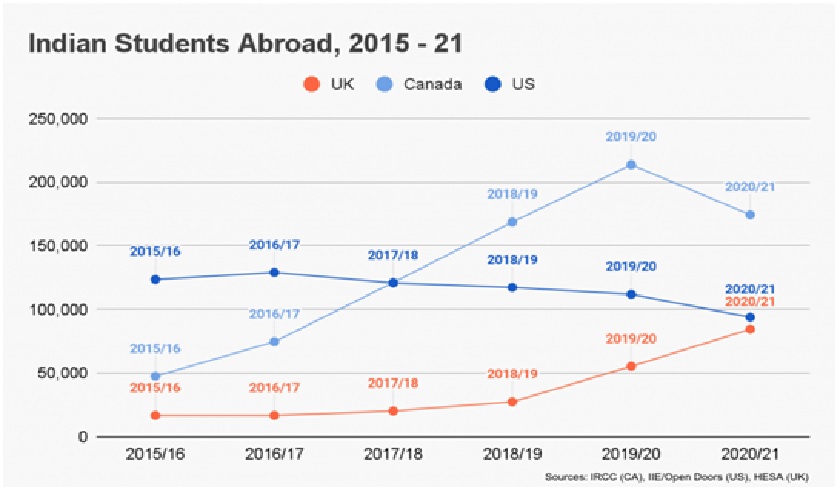 The exponential growth of overseas education will lead to the growth of companies like MOKSH. This will also lead to growth of stock price after the launch of Moksh IPO.
Medical Education Market Opportunity
The Medical Education Industry is also very massive in India, and one can refer to the report published by
Anand Rathi
in 2022. Generally, every doctor wishes to be a specialist, such as a Cardiologist, Neurologist, Anesthesiologist, Gynaecologist, etc. During their MBBS journey, they generally prepare for the NEET PG exam based on which they are allotted seats in India. Apart from this, around 70,000 medical students are studying abroad in various countries. They must appear for the FMGE (Foreign Medical License Exam) exam to get the licence to practise.
Moreover, around 15,000 students prepare for the USMLE exam to settle down in the USA since the number of seats in India for PG courses in India for the medical stream are 8% of the aspirants. This makes it around INR 1,500 Cr market! MOKSH Academy is a player in the space where there are very few companies providing services.
You can even research more about the medical education market and think about the Moksh IPO!!
Around 300,000 estimated students pursue medicine in India in 600+ medical colleges as on Dec 2022. A new rule by NMC has been published that every medical student graduating from an Indian medical college must clear a new exit exam, namely National Exit Test (NEXT), to get the licence! This is a hugely new market opening up worth an additional estimated INR 1,000 Cr.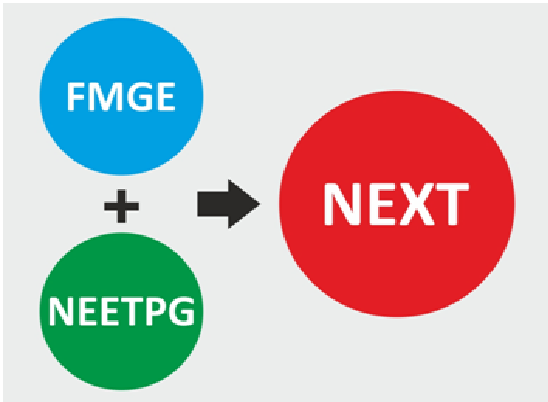 Study Abroad Market Segmentation:
There are 3 main segments of students going abroad to study.
Study abroad for medical courses: 4%
Study in Europe: 7%
Study in English Speaking countries: 89%
MOKSH is already a market leader in the first segment, while it has plans to take the leadership in the 2nd segment. The 3rd segment is actually the largest but has a channel of an estimated 45,000 professional as well as unprofessional consultants feeding it. The company aims to take market leadership in this segment by 2025-26 once it successfully migrates to the main board of NSE.
You can help us to migrate successfully to the main board of the NSE by thinking about the Moxsh IPO on 21st December 2022.
Another aspect that is important to understand is that around 88% of Indians go to study abroad in various countries for the Master's level. Only 12% of the students go to the Bachelor level. MOKSH specialises in career counseling for Bachelor level study, which is a huge market itself. Further, it aims to expand the market by launching programs such as Study in Europe at Indian costs!
Moksh is India's trusted and reputed company in the segment of healthcare career counseling. But what does Moksh do? Here's a brief of how we run our student mobility and healthcare education business.
Online Education Market Segmentation:
Since the influx of venture funding in India, a lot of ed-tech companies got huge funding. In India, Ed-Tech was the most funded sector in 2020, with venture capital (VC) investments in Ed-Tech start-ups having tripled from January to July 2020 to US$ 998 million, from US$ 310. The report also shows that the funding in the first quarter of 2022 was US$10.02 billion, which is 169.5% higher than the US$3.71 billion raised in the same period last year.
The investment and development signify the fast emergence of the Ed-Tech segment as one of the favourite sectors among global and domestic venture capital and private equity firms.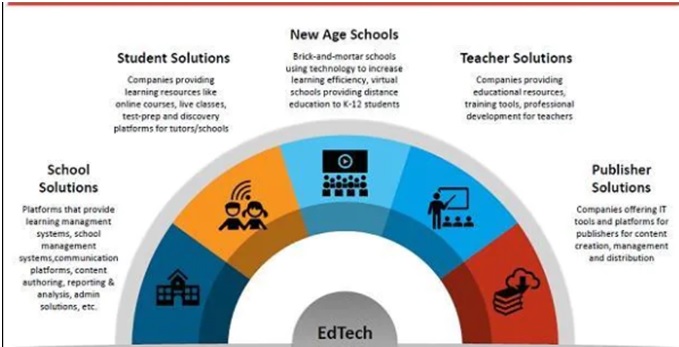 Due to the COVID-19 global pandemic, a huge demand has come up for online education. This led to a splurge of start-ups in the space, and the investors did huge investments.
However, MOKSH chose to avoid raising funds and going its own way. MOKSH management visualised that the moment COVID resides, the students will prefer a hybrid model. The learners would expect a phygital model in which the flexibility of online and comfort of a physical teacher in face to face basis would be their actual need. Accordingly, we at MOKSH waited and designed the whole plan for going hybrid.
Today except for one funded company (Physics Wallah), all other funded companies are burning cash. MOXSH Overseas Educon Limited working under the brand name of MOKSH Academy, is the only other company making consistent profitability from this opportunity!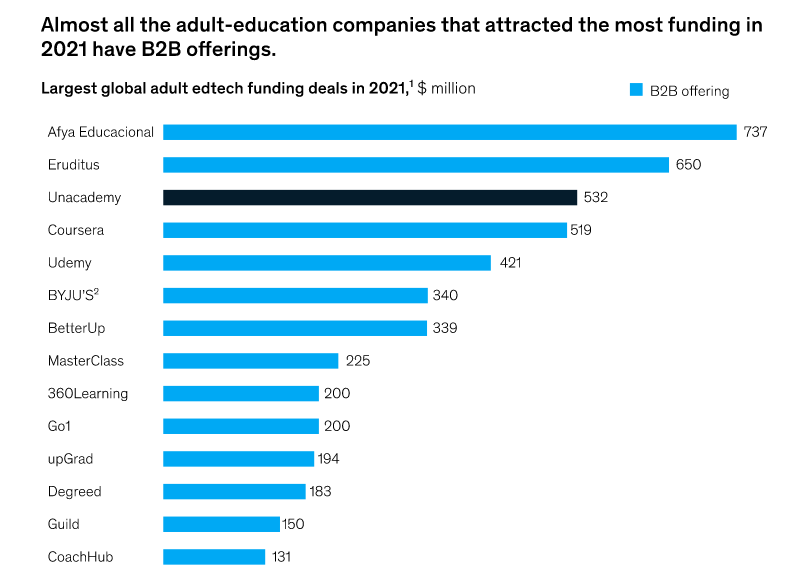 What makes MOKSH India's 1st & only profitable Ed-Tech Public company?
MOKSH and MOKSH Academy provide an end-to-end solution for students who want to build their careers in medicine. MOKSH is outperforming the industry competition, making them India's 1st profitable Ed-Tech company expected to go public via Moksh IPO on December 21, 2022.
MOKSH did not jump into the K-12 space because we firmly believe online education does not suit school-going students due to distractions and the need for discipline as well as group study.
MOKSH serve students in higher education with a high focus on the medical stream, which has less time to travel and desperately needs the content.
MOKSH had its own captive audience going abroad, which became a backbone for profitability.
MOKSH focused on test prep-related support and assessment, not on concept coaching only!
MOKSH did not believe in cash burning to grab the market; we served the existing students in a better way who needed our unique services.
With success in medical education and attempting to access the vast market available, we are excited to plan other areas.
Why do Students prefer MOKSH services over small agents?
Trust is the only word that can define our services. The market is filled with unreliable and unprofessional education agents trying to make a quick buck out of the student career. It was fairly easy for MOKSH to get established as a reliable and trustworthy brand to serve the students. That's where MOKSH becomes the hero of every Indian student aspiring to study abroad and eventually become a physician. MOKSH helps students, from every small step, right from university selection to post-arrival services, to get settled in a new country.
As we grow, we become more robust. The students and the parents understand that there is a difference between a public limited company getting listed on NSE would be a far safer and more dependable one in comparison to a small-scale agent in the market.
How has MOKSH impacted the healthcare segment?
In the time period of 10+ years, MOKSH has successfully placed 1000+ students in countries such as China, Russia, Ukraine, Georgia, etc., for medical courses. MOKSH has reached the level of producing 500 new doctors per year, while Indian medical colleges produce around 100 doctors a year only. It is like running 5 medical colleges (On average, a medical college would have 100 medical seats in India!) without infrastructure and are able to produce doctors to meet the healthcare professionals' demand gap in transforming India from a developing to a developed state!
We aim to produce 5,000 more doctors for India in the coming years.
Do watch us:
After hearing all of these exciting and growing market opportunities and our own success stories, it's time to hear one more;
MOKSH is India's 1st profitable Ed-Tech company that is going public. Moksh IPO is getting launched on NSE Emerge platform on 21st Dec, 2022. With the rising demand for overseas education in India, MOXSH profitability and Moxsh NSE share price graph will continuously increase.
If you're planning to invest in MOKSH IPO, it is recommended to go deeply through the
prospectus
document by NSE.
Are you getting confused regarding the name of IPO? Is it Moxsh IPO or Moksh IPO?
Don't get confused, Moxsh IPO and Moksh IPO is one and the same but the company will be listed by the name, "MOXSH Overseas Educon Limited".
Moxsh Overseas Educon IPO details like Moxsh IPO issue price, minimum lot size, and all opening and closing dates of Moxsh IPO are given below. Just have a look.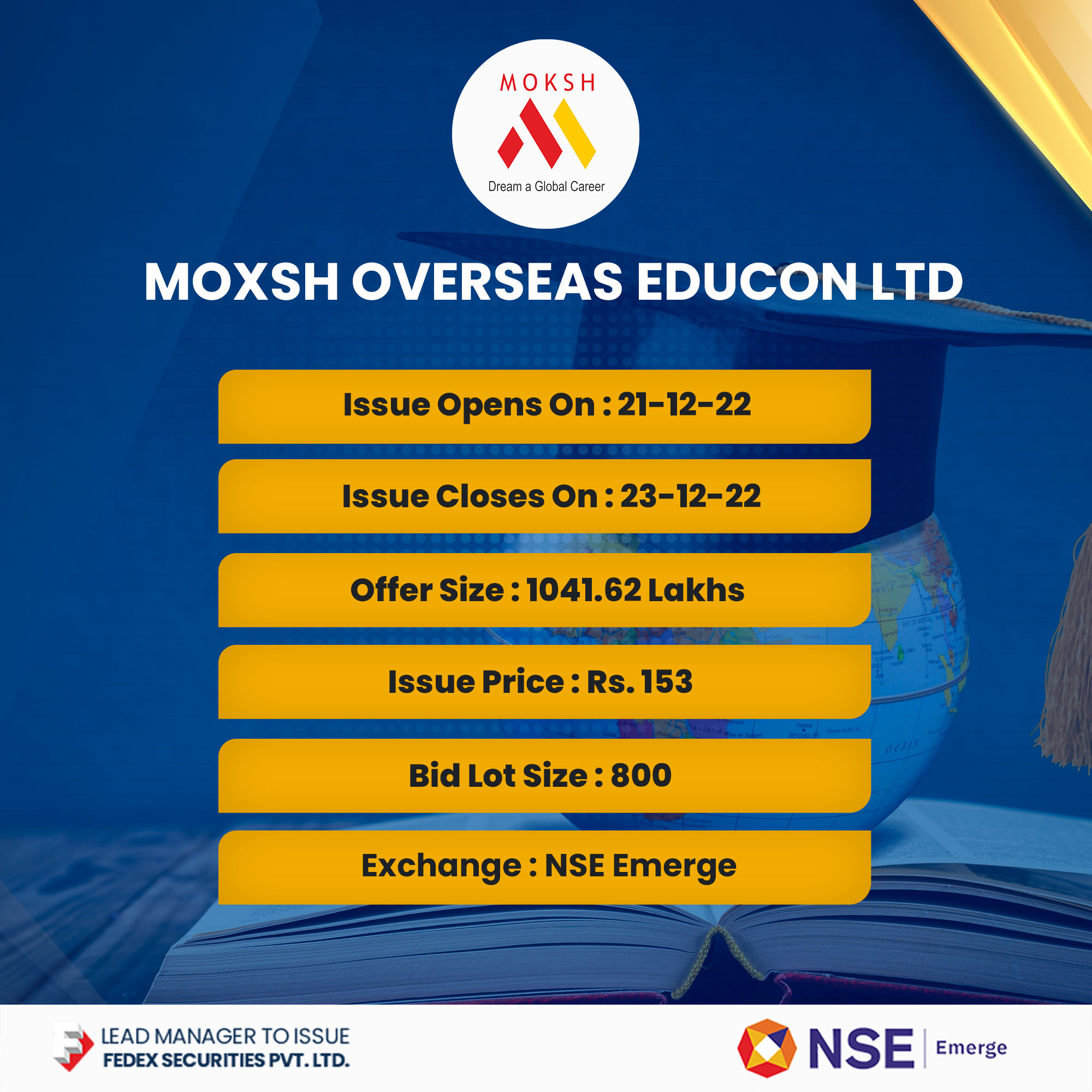 Disclaimer by NSE:
It is to be distinctly understood that the permission given by NSE should not be in anyway be deemed or construed that the offer document has been cleared or approved by NSE or does it certify the correctness or the completeness of any of the contents of the offer documents.The investors are advised to refer to the offer document for the full text of the "Disclaimer clause of the NSE."
Moxsh Overseas Educon IPO FAQs
Is Moksh and Moxsh same?
Yes, both Moksh IPO and Moxsh IPO are the same. But, the company will be listed by the name "MOXSH Overseas Educon Limited".
What is the Moxsh Overseas
Educon

IPO issue price?

Moxsh IPO issue price is Rs. 153 and the lot size is 800 shares.
What is the minimum lot size of Moxsh Overseas Educon IPO?
The minimum lot size of Moxsh Overseas Educon Limited IPO is 800 shares.
When will Moxsh Overseas Educon IPO open?
Moxsh IPO or Moksh IPO will open on 21st December 2022 & will close at 23rd December 2022.
What is the listing date of Moxsh Overseas Educon IPO?
Moksh Overseas Educon IPO or Moksh IPO will be listed on 2nd January 2023 on NSE Exchange.
What is the profit growth of Moxsh Overseas Educon?
There is a huge 407% increase in profit growth after tax as per the audited balance sheet from FY 2019-2020 to 2021-2022.
What is the academic revenue growth of Moksh Overseas Educon?
The academic revenue growth is 1796% as per the audited balance sheet from FY 2019-2020 to 2021-2022.
What is the growth in revenue from operations of Moxsh Overseas Educon?
There is 23.8% growth in revenue from operations as per the audited balance sheet from FY 2019-2020 to 2021-2022.